Ways to Make a Planned Gift
There are many helpful and creative ways to make a planned gift. Here are the most important ones, according to Renard J. Kolasa, Esq., of Couzens, Lansky:1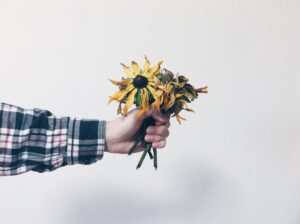 Outright gifts, particularly appreciated securities.
Gifts at death via Will or Trust – perhaps the most important source of gifts other than outright cash gifts during life; should be part of an overall estate plan including trust funding, powers of attorney, living wills, etc.
Bank Accounts in Trust (Totten Trust).
Gifts of life insurance.
Bargain Sales.
Gifts of Retirement Funds, particularly naming charities as contingent beneficiaries.
Charitable Gift Annuities.
Pooled Income Funds.
Charitable Remainder Trusts.
Charitable Lead Trusts.
Gifts of Real Estate with a Retained Life Interest.
Private Foundations.
Donor directed fund or "e-fund."
Donor advised fund.
Gift of Qualified Conservation Easements.
Gifts of Qualified Appreciated Inventory.
Interest free loans.
Other.
When you meet with your planned-giving professional, being able to ask about these options with your personal goals in mind will help you sort out what is best for your unique situation.
Betsy Schwarzentraub
1 – Presented at the 2011 United Methodist Planned Giving School.