I've never been the Chicken Little type of person to cry, "The sky is falling!" But I do believe in taking a sober look around when necessary to reassess the situation, in order to search for some genuinely good news.
That's why now is an essential time to reassess our need for a stronger foundation from which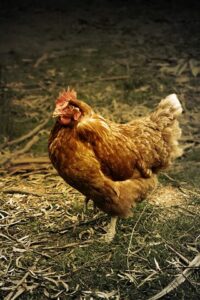 to deal with the instability around us these days. When I first published Tossed in Time, the pandemic lockdown was enough to make everyone stop and look for real, reassuring bearings. Granted, there's no magic pill to feel suddenly secure, but God's eternal worship seasons have made a huge difference to many people down through the centuries.
But after that lockdown, shocking numbers of people reacted once more to the vulnerability and isolation. They exploded into arbitrary mass violence and political extremism. So I wondered what further tools could help people like me deal with the ongoing uncertainty in some practical, teaching, daily ways.
That's how the Tossed in Time Expanded Edition was born. Two gifted people have lent their expertise to this volume. Frank J. Nissen gave his graphic artist skills to remind the reader at every turn that Jesus himself is as accessible to us now as back in the Bible days. And Carol S. Kern gave the full throttle gift of her "Worship Arts Through the Christian Year" workshop, so regular folks can literally walk through the themes of the liturgical year. Readers can experience this without having to immerse themselves in church ritual or religious insider language. They may just want to connect with God somehow through Jesus, each in their own way.
So that's what the Tossed in Time Expanded Edition is about: some broader reminders and specific creative activities we can experience together, intergenerationally, if we wish. This can happen equally well within our families, in friendship groups, at Christian schools, or as part of home school networks.
And the book will be out right after the holidays! Start the New Year right by ordering your copy on New Year's Day at amazon.com. Think what you can do to learn, teach, or model a reassuring difference in the lives of people closest to you in this year ahead.
Despite the frightening appearances, the sky is not falling, and it's not "just us chickens" having to sort out the mess. God's ancient worship seasons can help us get our true bearings once again, ready to re-engage with both energy and passion.
Your partner in faith,
Betsy Schwarzentraub