Move Over Millennials: The iGens Are Here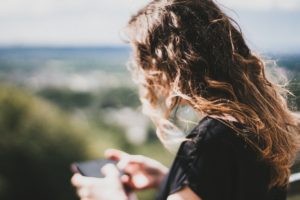 That's right: move over, Millennials! Teens and their younger siblings (born between 1995 and 2012) are showing some very different attitudes and behaviors from their slightly older cousins.1 Psychologist Jean Twenge has analyzed four national mega-data surveys of 11 million teens since the 1960s, comparing this generation with the responses of Millennials, GenXers and older folks at their same age.
While others have called this age group "Generation Z," Twenge calls them "iGens" because of the qualities they reveal and the cultural forces that are shaping them. In her book, iGen: Why Today's Super-Connected Kids Are Growing Up Less Rebellious, More Tolerant, Less Happy – and Completely Unprepared for Adulthood – and What That Means for the Rest of Us, she identifies several "i" terms that characterize them. The first word, of course, is Internet, since they have never known life before it, and "the average teen checks her phone more than eighty times a day." Consequently, Twenge says, they tend to be Insecure (she relates the number of hours a day on their iPhones to a sharp rise in mental health issues among them). They are Inclusive of diversity and committed to equality, politically Independent, Interested in safety but not socially involved, In no hurry to grow up, and Insecure about their future income.
Twenge's book looks like a fascinating read. What implications will this generation's perspectives have on their understanding of themselves as stewards? Certainly fear about one's economic future could lead them toward an ethic of scarcity. But on the other hand, their emphasis on inclusiveness and equality could prompt them to make an astounding difference through the very social media upon which they depend. Maybe Giving Circles and other electronic avenues will help them strengthen support for one another and reach out way beyond the in-person world of those born before them.
Your partner in ministry,
Betsy Schwarzentraub
1 – "How Teens Today Are Different from Past Generations"
See also: Betsy Schwarzentraub, "Generation Z Givers Grow Through Generous Involvement," in the "Live Generously" issue (Volume 19) of Giving: Growing Joyful Stewards in Your Congregation (2017), available at stewardshipresources.com.