Even Better than a Birthday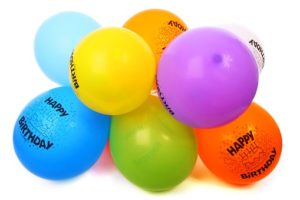 Today we get to celebrate our youngest grandchild's birthday! It's amazing to think that he's ten years old already. And of course we are bringing a small gift for him, which we hope he will enjoy.
But we made a greater gift shortly after his birth, when we put some money aside to grow toward a college fund. These days, it takes many years to gather up enough money to actually pay for college, and most parents have their financial arms full just handling current expenses as they raise their children.
When I look at our grandson, I imagine his life further down the road. What about his children and grandchildren? How will they fare, not just financially but spiritually? Who will help them learn about the Good News? What ministries will be there to show them God's love and teach them about Jesus?
This is where planned giving comes in for those who are parents, grandparents, and forbears of future generations. With our own children we can write out Ethical Wills to express our values, but it's the church's ministries that will demonstrate those qualities and make them real in their lives. We don't know the form of the future ministries that will be needed for their children, grandchildren, and on down the line. So my husband and I have directed part of our living trust to be given to our church for its future ministries. That's what church endowments are for, and current donors can be as unrestricted or as specific as they choose to be in designating their gifts.
Knowing we've done this helps me feel freer today to celebrate with our grandson. By making a planned gift we haven't put a lock on the future or controlled others in any way. But we've helped our grandchild and others encourage their grandchildren in their love of God and walk with Jesus Christ. – Now that's even better than a birthday!
Your partner in ministry,
Betsy Schwarzentraub