Curiosity — Stewarding Our Attention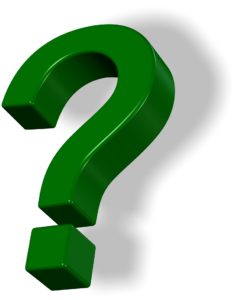 This past weekend on retreat, I was thrilled to get reacquainted with curiosity as one of the seven key attributes named by Lacy Ellman in her book, Pilgrim Principles. Last year I wrote about two studies of curiosity among Millennials, in my blog, Generous Stewards – Curious and Creative. It was exciting to think of curiosity as a primary attribute of generous stewards. Those studies explored curiosity as behavior: actions that show how we "steward" – manage or point – our attention, choosing to notice specific people and circumstances.
But curiosity goes beyond behavior to a trait or quality of living. Ellman says curiosity prompts us to search for guidance, opening us up to God-sparked growth and personal transformation. Our retreat leader, Pastor Maggie McNaught, encouraged us to engage in this kind of behavior. Get close to a child, she said, maybe five to eight years old, and see how they look at the world, letting our curiosity loose in the playground of our imagination. Be the one to ask, "Why?" about something. View life through the lens of the Spirit, looking for the different ways the Spirit is speaking in our everyday life.
Lacy Ellman invites us to keep asking questions. She paraphrases Jesus as saying that when we ask, we'll receive answers to things we never would have known otherwise. When we seek, we discover Jesus Christ in unexpected places. When we knock, we're welcomed into a place of wonder and possibility. Such curiosity is not only a regular practice, but also a blessing!
Your partner in ministry,
Betsy Schwarzentraub