Seven Attributes of Generous Churches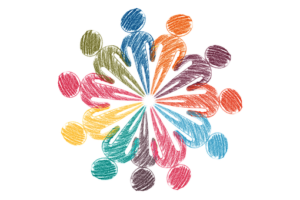 Patrick Johnson has worked with innovative U.S. churches for almost ten years, seeking to answer the question, "What does it take to create a culture of generosity in a local church?" In "Seven Attributes of a Generous Church,"1 he names seven common characteristics he has discovered. The more generous congregations he has encountered:
1. Are led by generous staff and key lay leaders who give with accountability and promote trusting relationships, personally demonstrating the joy and impact of generous giving.
2. Communicate a strong vision of why their church exists. The top three places they connect ministry with money given are: during the offering time, in quarterly giving statements, and at an annual Vision Meeting with the congregation.
3. Focus strongly on making a difference in the community and the world, trusting in their big view of a generous God. Their commitment to local and global outreach moves them toward giving half of their budget to external projects, "because it's who we are."
4. Teach people a holistic theology of stewardship, generosity, and God's Reign, exploring the connection between giving and grace.
5. Provide discipleship environments for people to practice stewardship and generosity, reaching out to everyone, whether they are financially struggling, fiscally solid, or seeking to invest and manage their surplus.
6. Develop an organizational culture that supports the priesthood of all believers, helping them follow God's call to use their time, abilities and finances outside current church programming, as well as within it.
7. Steward the church funds effectively by setting budgets and managing the resources of the church, allocating income and assets among buildings, staff and external giving, and communicating their management through Town Hall Meetings, quarterly giving statements, and annual reports.
These best practices are not cookie-cutter activities for us to copy, but rather habits that develop over time, uniquely suited to the congregation's local context and DNA. They prompt many of us to rethink our habitual actions – and risk some new behaviors.
Your partner in ministry,
Betsy Schwarzentraub
1 – www.GenerousChurch.com