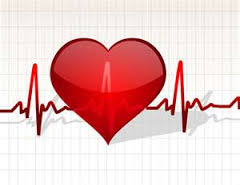 In a delightful move, the North Georgia Conference and the United Methodist Board of Global Ministries have come together to sponsor a United Methodist Health Day this September 15. The in-person event will take place from 1 to 5 p.m. at Dunwoody UMC in Atlanta. Breakout sessions will include cooking demonstrations, health information, fitness fun, HIV testing, and Hulapalooza (that's right: Hula Hoops!).
That event will bring together area United Methodist churches, health care coordinators, general-agency representatives, global health partners and their affiliates, to show the work of many people engaged in innovative health-related programs for churches and communities. They will offer tools and resources for congregations to implement new healthcare programs and ministries.
So why not create a similar opportunity in your neck of the woods? Think about the particular health challenges in your area, and how they might be addressed. Then check out the Board of Global Ministries' Abundant Health Initiative, at www.umcabundanthealth.org, to see how you might tap into their resources, as well. What other people or materials might be available to you from your county, state, or regional nonprofit and health groups? Last but not least, what would make it fun and inviting to folks of different ages?
Good stewardship of our bodies doesn't have to be a dreary obligation. This Health Day idea sounds wonderful!
Your partner in ministry,