"My Child Is a Flower" Stewardship Songs
Rev. Dan Damon is an inspired writer of hymn texts and tunes, as well as a seminary teacher, pastor and friend. I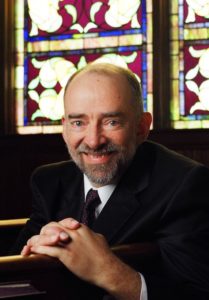 was thrilled when he showed me a stewardship song he had written after I preached at his church one day. But his new songbook, My Child Is a Flower, contains many thoughtful, creative, singable songs that address different facets of joyful, generous living!
For example, I found hymns that:
Honor God the Creator and urge faithful stewardship of the earth – "Hope of the Earth," "Planter of Gardens, Sender of Rain," "When I See the Rain," and "You Walk This Earth"
Encourage good stewardship of relationships and care for the poor – "A Man Lay Beaten, Left for Dead," "We Are Your People," and "True Union Is a Gift of God"
Speak against greed and for contentment with enough – "The Earth Is Like a Burning Bush," "When Human Life Is Bought and Sold," and "Lilies of the Fields"
Praise generous giving – "A Rabbi Sat Against a Wall," "I Will Not Always Walk This Earth"
Promote good stewardship of our bodies and affirm and include differently-abled persons – "As Colors in the Sky" and "My Child Is a Flower"
Call for stewardship of justice and restoration – "Jesus, Partner, Lover, Friend," "Justice Like a River," and "With the People We Have."
Your copy of My Child Is a Flower will give you plenty of great stewardship songs not only for Sunday worship, but also for personal enjoyment throughout the week!
Your partner in ministry,
Betsy Schwarzentraub