Epiphany — God Beyond the Boundaries
Most of us really like our comfort zones: the settings and situations in which we can feel confident in certain roles, know our neighbors or coworkers, and trust that nothing too unexpected and dangerous will catch us by surprise. But those Magi – the wise ones who followed that odd star to the Jesus' birthplace – brought the gift of willingness to risk going outside their usual boundaries, no matter where that unusual star would lead them.
So it's not surprising that the season of Epiphany, between Christmastide and Easter, traditionally celebrates ways the Church is in mission to the world, particularly in foreign places. Those of us in churches that are part of denominations probably have a whole range of grassroots ministries we support on various continents, but individual Christians can empower a whole raft of grassroots-based services, as well.
One mission I've rediscovered this season is Women for Women International, which gives micro-grants and job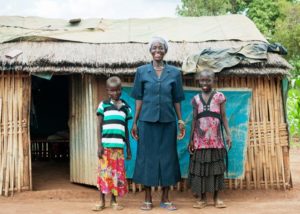 training to women survivors of war in places plagued with violence around the globe – places like South Sudan, the Democratic Republic of the Congo, Rwanda, Afghanistan, Nigeria, Bosnia and Herzegovina, Syria, Kosovo, and Iraq. Those are pretty faraway places from where I live, not only geographically but also in terms of their desperate living situations and terrifying futures. I am very grateful I can reach out to support God's work beyond my boundaries, to help bring these women hope and a new life.
Whatever mission places you may choose to participate in during this season, I pray that you'll meet the Living God beyond the boundaries of comfort and convenience, and choose to make a tangible difference on God's behalf.
Your partner in ministry,
Betsy Schwarzentraub
See also: Epiphany Stewards of the Light