"To worship God in truth means to worship God with our whole being," says the pastor of the Church of the Resurrection Online Congregation. This statement fits the Christian understanding of one's "soul" as the whole of who we authentically are, living in relationship to God.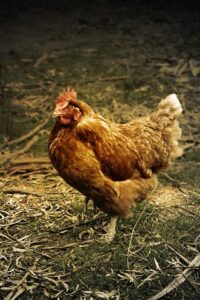 Worship is our whole-person response to God's grace. The Greek word for "grace" literally means "generous act." One way to describe grace is as Jesus' generous act (2 Corinthians 8:9) of his life and ministry, and his willingness to give his life for others – for us all.
I see people who live like that, too, some of them a good part of the time. For example, I have a friend whom I'll call Lydia. She has a farm where she raises chickens for eggs, as well as livestock and produce to come as close to self-sustaining as possible. She owes a large amount of money on that property still, but insists on housing all her family and relatives on that farm. They live in different places on the property, while she provides the groceries and cooks their dinner every day of the week. On Sundays, she loads up her car with more eggs and greens to give the folks in her church additional food to augment their small food budgets. Her attitude about all of this is one of gratitude for the blessings God has given her in her rough-and-tumble life.
The United Methodist Book of Resolutions recognizes this most fundamental dimension of worship. "Grace is God's love toward us, God's free and undeserved gift," it says.1 So our gratitude and generosity – in fact, our entire way of living – is rooted in worship, in our joyful response to God's generous, multidimensional love.
Here's the surprise that Lydia instinctively knows and expresses: we become more of our true selves not by focusing on ourselves, but by "[going] beyond ourselves in love."
This grateful, worshipful mindset is a symptom of full-hearted stewardship of the gospel. It enters us whenever we find ways to show God's love in practical acts of care for others. As one minister puts it, "The more we give of self, the richer we become in soul."2
Thomas R. Kelly, the Quaker mystic, describes the core of worship as "that amazing center where the soul is at home with God,"3 where all of who we are is gathered up into God's love.
This is what I've felt, thanks to God's grace, at some points along the way. When I risked enough to connect with a stranger on the street. To welcome someone who was uncertain in a new situation. Or to advocate for a person who was out of resources or felt themselves to be out on the margins. – Because I've been in that position, too, when one person's act of caring made all the difference in my world. On either side of the equation, God gathered me in, gathered us both up into God's love.
As you seek ways to care for others, may you grow more and more into a worshipful soul.
Betsy Schwarzentraub
1 – The Book of Resolutions of the United Methodist Church, 2016, p. 733.
2 – Richard Chartres, Anglican Bishop of London, at the wedding of Prince William and Catherine Middleton.
3 – Thomas R. Kelly, "Holy Obedience," in A Testament of Devotion (1941), p. 67