On a scorching day, it's amazing how refreshing a simple glass of cold water can be. I have felt this in the summer after a long walk, a hike, or a workout, when the heat seems to suck the life out of my parched mouth.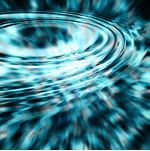 That's how it tasted this past Saturday when I co-taught the first session of a course on "Leading Worship." It was for lay leaders called "Lay Servants" in churches from across California and Nevada. Sharing ideas and understandings with people from up north in Crescent City to out in Winnemucca, we reflected on our common ground.
The class also was the first time any Advanced Lay Servant Ministry course has been "hybrid," meaning open to attendees both in person and online. While a small group of us sat in a circle at the front of a church sanctuary, the great majority of attendees participated through Zoom.
What quickly struck me was our common ground. Our group members met with one another not only across geographic distances, but also from a variety of cultures and backgrounds, from here in the United States and also from nations around the world. Yet for all of us, worship is central to our lives.
That single gathering reaffirmed one of the class lessons: that worship is encounter.1 Whatever our language, worship style, or setting, real worship is an encounter between us and the Living God, between us personally and those who gather with us here as a faith community, and between us as who we are in this moment and as who God has called us to become.
Of course communal worship is not limited to what takes place in a church sanctuary or other religious building. It can happen in group retreats, prayer circles, camp settings, family gatherings, coffee-shop get-togethers, and countless other places. As Jesus said, "Wherever two or three are gathered in My name, there I am in the midst of them."
Clearly worship occurs across time as well as across space. This sense of sacred time was the spark that ignited my writing Tossed In Time: Steering by the Christian Seasons.2 The year is divided into six segments – Advent, Christmas, and Epiphany; Lent, Easter, and Pentecost – that sweep across our entire calendar from just after Thanksgiving to the following Fall. They can remind us of highlights in Jesus' ministry as well as of core human experiences. I discovered and chose to pay attention to this aspect of worship as an adult and have found it a well of life-giving water whose depths reach far deeper than my own.3
Returning to last Saturday's worship, I marvel at what can happen when we come together to encounter God, who is paradoxically both the Creator of all that exists from the atoms to the stars, and who also chooses to live within our hearts. Worship is more than the acknowledgement of our common ground as creatures before a Sovereign God. It is like an invigorating draft of cool, pure water4 bringing life at last to my thirsty soul.
May you drink deeply and often.
Your partner in faith,
Betsy Schwarzentraub
See also: Sunday: Why Weekly Worship?, Steering by Each Sunday
1 – Hoyt L. Hickman, Worshiping with United Methodists, Revised Edition, Abingdon Press, 2007, pp. 9-11.
2 – Betsy Schwarzentraub, Tossed In Time: Steering by the Christian Seasons, Generous Stewards Communications, 2021. For a sample chapter and more about the book see https://generousstewards.com/about-tossed-in-time/
3 – See John 4:10, where Jesus said, "If you knew the gift of God, and who it is that is saying to you, 'Give me a drink,' you would have asked him, and he would have given you living water."
4 – See John 4:14, where Jesus says, "Those who drink of the water that I will give them will never be thirsty. The water that I will give will become in them a spring of water gushing up to eternal life."