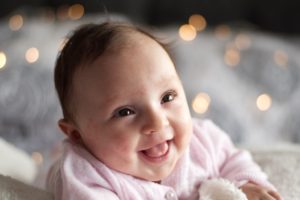 "Planned giving is patient love," says Phyllis Bowers, Executive Director of the U. M. Stewardship Foundation (Susquehanna Conference, Pennsylvania). "[It is] active sharing beyond life through a purposeful legacy."
Most of us are blessed to have loved ones in the here and now, but we also care about our children, grandchildren, and those who will follow them. So planned giving is where we plan to help family and also benefit one or more nonprofit ministries, such as our church. A professional advisor can help us give in a way that fits our unique situation, taking into account family, financial, institutional and tax considerations. Whether through wills, trusts, or other financial vehicles, we can extend God's love in practical ways to those who aren't even born yet, but will be part of our future community.
For example, parents of young children might create a trust that lasts until their youngest child reaches a specific age they determine now. They can name a guardian who would continue to raise the children according to their values, and a trustee to let the child receive income under particular conditions. – A family with three children may decide to name their church as if it were a fourth child, to receive one fourth of their assets when they're gone. – Individuals might plan to give a tithe or other percentage of their total assets, as they did during their lifetimes. – A woman might choose to endow her pledge, so the principal will continue to give her pledge to the congregation's ministries on into future years, out of its interest. – A man might make a charity the beneficiary of his additional life insurance plan. – Wanting to have a stable retirement income without having to depending upon the stock market, a couple might decide to set up one or more charitable gift annuities, with a guaranteed payout each year, and then the entire principal going to their church in the end.
In almost countless ways, we can make planned gifts that fit our current circumstances and the goals we have in mind, sharing our love in responsible, well-planned ways. Such planned gifts are remembered and cherished for generations, not because of their size, but because of all the ways God can use them to change the hearts and lives of future generations.
Your partner in ministry,
Betsy Schwarzentraub