Local Church Planned Giving Director Pat Lile
Most of us have heard of a Director of Planned Giving in a foundation, but how about one for a local church? I was pleased to meet Pat Lile shortly after she was named Director of Planned Giving in 2010 for First United Methodist Church in downtown Little Rock, Arkansas.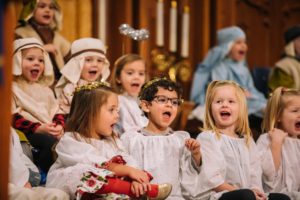 In a position funded by a local church endowment, she has developed a program to encourage members to leave a bequest for God's work in the future through her congregation.
Lile took the position after retiring in 2007 as President and CEO of the Arkansas Community Foundation, one of the state's five largest grant-making foundations. "With thirty years in the nonprofit world outside the church, I'm intrigued with looking for best practices in every sector," she told me. "The notion of extravagant generosity can get folks excited about giving in the context of their church. It's a generosity of spirit, an abundance mentality."
Lile works closely with the church's senior pastor and the Board of Trustees, which is the oversight and decision-making body for the church's endowed "Foundation Faith Funds." Together with other church leaders, they promote a climate of year-round generosity in the congregation, and help people give funds for First Church ministries in perpetuity. Through the United Methodist Foundation of Arkansas, the principal of all FUMC endowed funds is invested to produce annual income. The Board of Trustees has a particular focus on building two perpetual endowment funds they have established:
The Perpetual Endowment Fund, whose distributions are typically used to support non-operating budget expenditures such as capital improvements, and
The Child Development Center Endowment Trust Fund, whose distributions support projects recommended by the congregation's Child Development Center Council.
Relationships and communication are essential keys to encourage and celebrate planned giving in the local church, Lile said. She noted that the technical expertise of the United Methodist Foundation of Arkansas backs her up when she handles more complicated planned gift vehicles. "Planned giving is about building additional resources for now as well as for the future," she said. "It all begins by thinking of generosity as a driving value within your congregation."
When combined with the gifts of others in an endowed fund, a person's gift is an investment that will continue to grow and to create support for future ministries. No gift is too small; it is a testament to our faith. Lile stands ready to meet with church members in person or by telephone, to answer questions, or to study and pray with potential donors' family members or advisers, as they see fit.
Your partner in ministry,
Betsy Schwarzentraub