What a beautiful gift some anonymous donor has made for the United Methodist "#GivingTuesday"! For the one day of December 2, every gift made online to The Advance at www.umcmission.org/give will be matched, up to $1 million.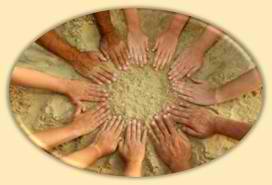 "The Advance" is a collective term for hundreds of grassroots United Methodist mission projects in the U.S. and around the world which are encouraged as second-mile gifts, beyond our local-church apportionments for shared ministry. The Advance supports United Methodist missionaries and mission projects around the world. You can learn more about any of these ministries by going to http://www.umcmission.org/Give-to-Mission/Search-for-Projects/Focus. The website is set up so you can search by country or region; by specific ministry name; or by its type of work, whether it deals with poverty, global health, evangelization and church growth, or leadership development and education.
On #GivingTuesday, the donor will match up to $2,500 for every individual gift to a project. A specific ministry may receive a maximum of $25,000 in matching funds. Last year on #GivingTuesday, United Methodists raised a total of $6.5 million for mission projects through The Advance. Thanks to that one day of giving, for example, an entire community in the Philippines now is rebuilding after a devastating typhoon; families in Guatemala are raising their own food and generating income through gardening; and a health care center in Haiti can give greater access to people needing health care.
What a terrific way to counteract the whole consumerist season of Black Friday to Christmas overspending! Come to think of it, on December 2 we could make some of our Christmas gifts to an Advance ministry in that person's name – so the gift doubles and everyone benefits!
Your partner in ministry,
Betsy Schwarzentraub