Biblically Generous Churches, Part 2
What core stewardship practices can become part of the DNA of our congregations? As we come to see stewardship as a whole-life endeavor, we need to develop a stewardship strategy, including measures of success, with a clear connection to all that we do as a church.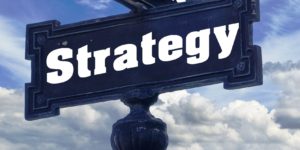 Remember that stewardship is whatever we do with all that God has given to us! Generosity involves our hearts, intentions, and actions. So generosity relates to the whole of our ministry and lives. In The Attributes of a Biblically Generous Church, Michael Reeves emphasizes the need for a "clear, well-articulated stewardship vision that is aligned with the larger vision of the church."
Many churches call this vision and plan for implementation a "Generosity Plan." It starts by naming a few people as a Generosity Team to look at everything the congregation does through the lens of generosity-in-action. Then they create a Generosity Plan that fits their unique congregation, inviting people to participate in building a culture of generosity. Here at www. generousstewards.com you'll find several tools to help you. Start with the Generosity Plan Essentials Checklist to identify your stewardship vision and then choose a ministry-centered budgeting process, your connection to the church's overall mission, steward leaders, communication channels, and your intentions for stewardship education in the year ahead. Sample desired outcomes and a worksheet for each step of the process are at Building a Plan for XXX UMC. Examples of ways to measure success in five areas of your ministry are in Ways to Measure Generosity in Our Local Church Life.
A Generosity Plan is never "done" because it's an ongoing strategy affected by the changing church. It helps us look with stewardship eyes at everything we seek to do as disciples of Christ together, striving to receive, share and use all that God has entrusted to us as a community, as well as in our personal lives. May you get clearer on your plan, and find fulfillment as you work on it together!
Your partner in ministry,
Betsy Schwarzentraub
See also: Biblically Generous Churches Part 1, Building a Generosity Plan