I invite you to a free, online "Author Chat" with me on April 26, 2016 at 11 a.m. Pacific Time, sponsored by the Ecumenical Stewardship Center. I am looking forward to it!
In the first half, I'll talk (live) over some Power Point slides about what I've learned so far through work with churches and my books, Stewardship: Nurturing Generous Living and Afire With God: Becoming Spirited Stewards. Then we'll have a question-and-answer session using the participants' typed-in questions and moderated by Marcia Shetler, Executive Director of the Ecumenical Stewardship Center.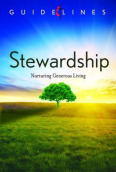 To learn more and to register, go to www.stewardshipresources.org and click on "Register" in the Author Chat section. They'll email you a URL so you can click on the link to participate. I hope you'll join us!
Your partner in ministry,
Betsy Schwarzentraub